⇩ Use your ears. Click below to hear this post.
Ten thousand Croatians gathered in a field in Austria to mourn the fall of a former Nazi-affiliated army.
On Saturday, May 12, around 10,000 Croatians—including neo-Nazis and Catholic officials—gathered in a field in the southern Austrian town of Bleiburg to commemorate the defeat of the Ustaše army in May 1945.
This former Nazi-affiliated fascist movement was responsible for murdering hundreds of thousands of Jews, Romas, Serbs, and Muslims in World War II, many in the organization's Jasenovac concentration camp in Croatia, which was the only concentration camp run without any German involvement.
At the end of WWII, thousands of Ustaše members were captured and killed by Allied forces in Bleiburg. The annual event mourning that fact is organized by the Croatian Catholic Church, which claims that the gathering is not political, but simply a Mass that aims to "remember the dead."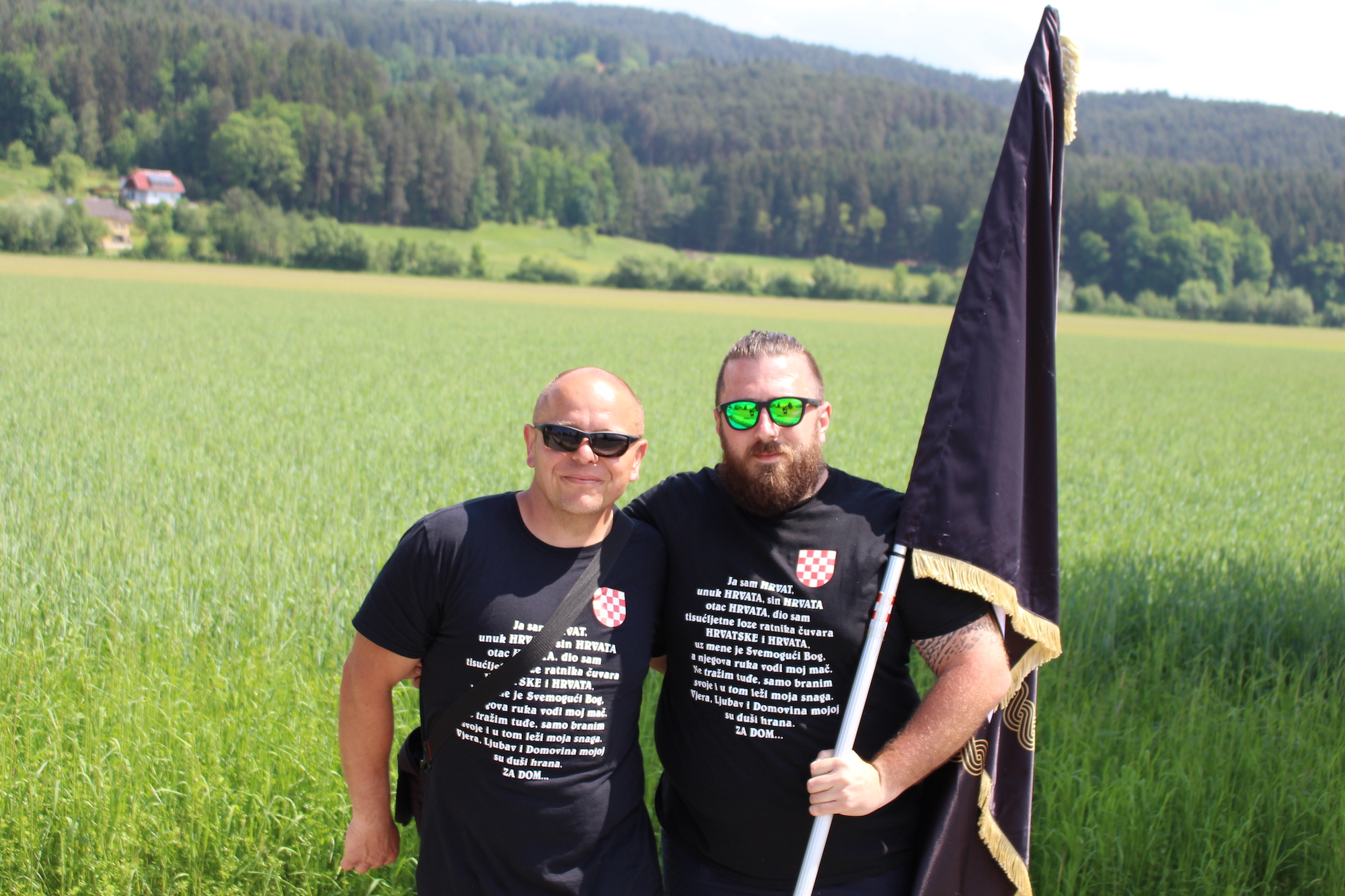 But according to the Documentation Centre of Austrian Resistance, the event is the "largest regular neo-Nazi rally" in Europe. And despite hundreds of people protesting the event, the Austrian government hasn't done anything to stop itfrom taking place every year.
Unsurprisingly, it quickly became obvious on Saturday that this was very much a political event, not just a "commemorative Mass." Despite a ban on clear political symbols, speeches, and uniforms, one attendee proudly performed the—illegal—Nazi salute several times straight into my camera, and in the presence of local Austrian police officers. Tomo Bilogrivić, of the United Croatian Right movement, made a speech in defense of fascism, while racist symbols and flags were openly displayed throughout the field. And though I noticed two people being denied entry for wearing T-shirts bearing the Ustaše slogan, Za Dom Spremni (For the Homeland), plenty of others, including children, proudly wore theirs throughout the day.
Scroll down to see more photos from Saturday's neo-Nazi rally/commemorative Mass: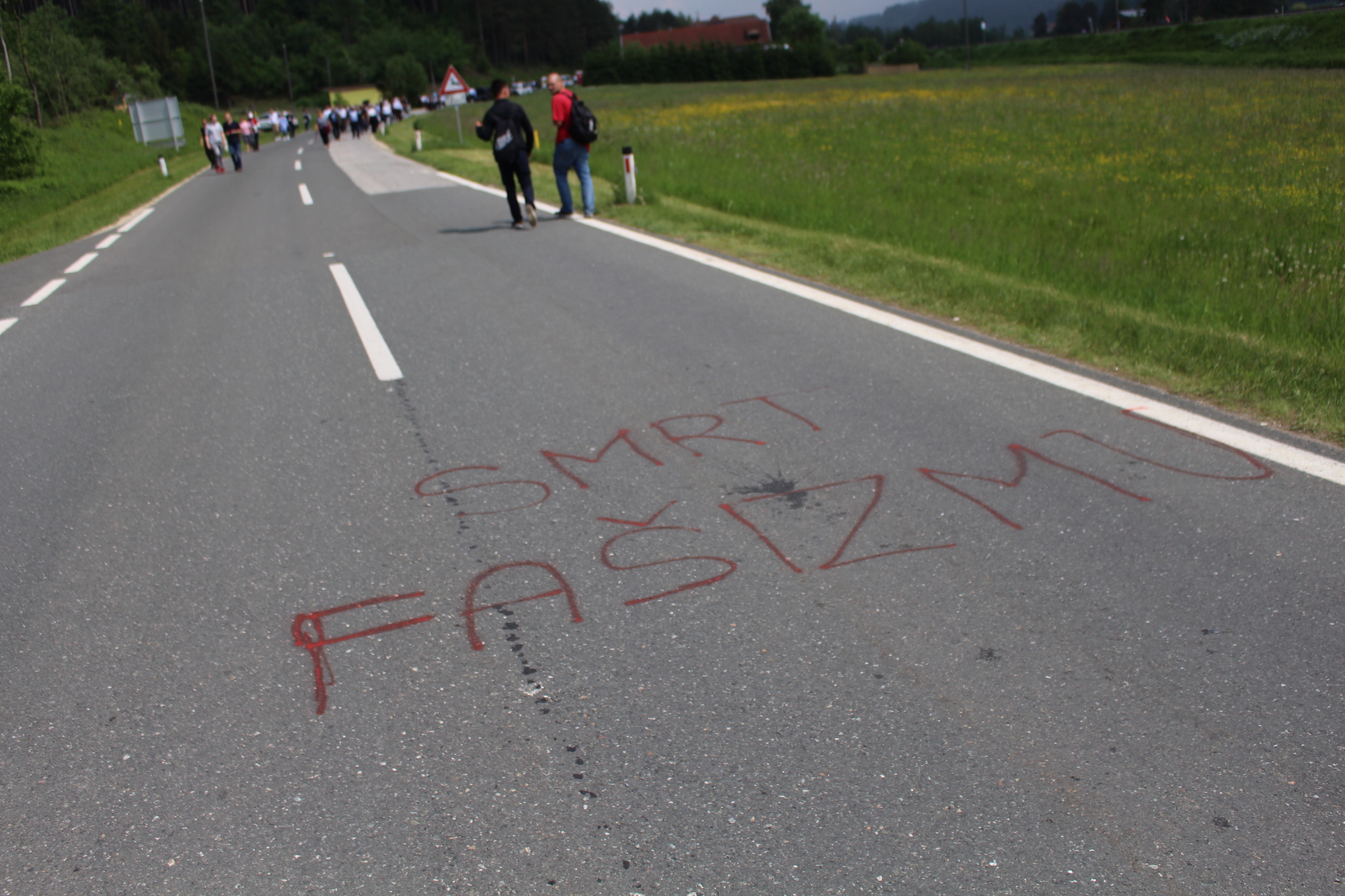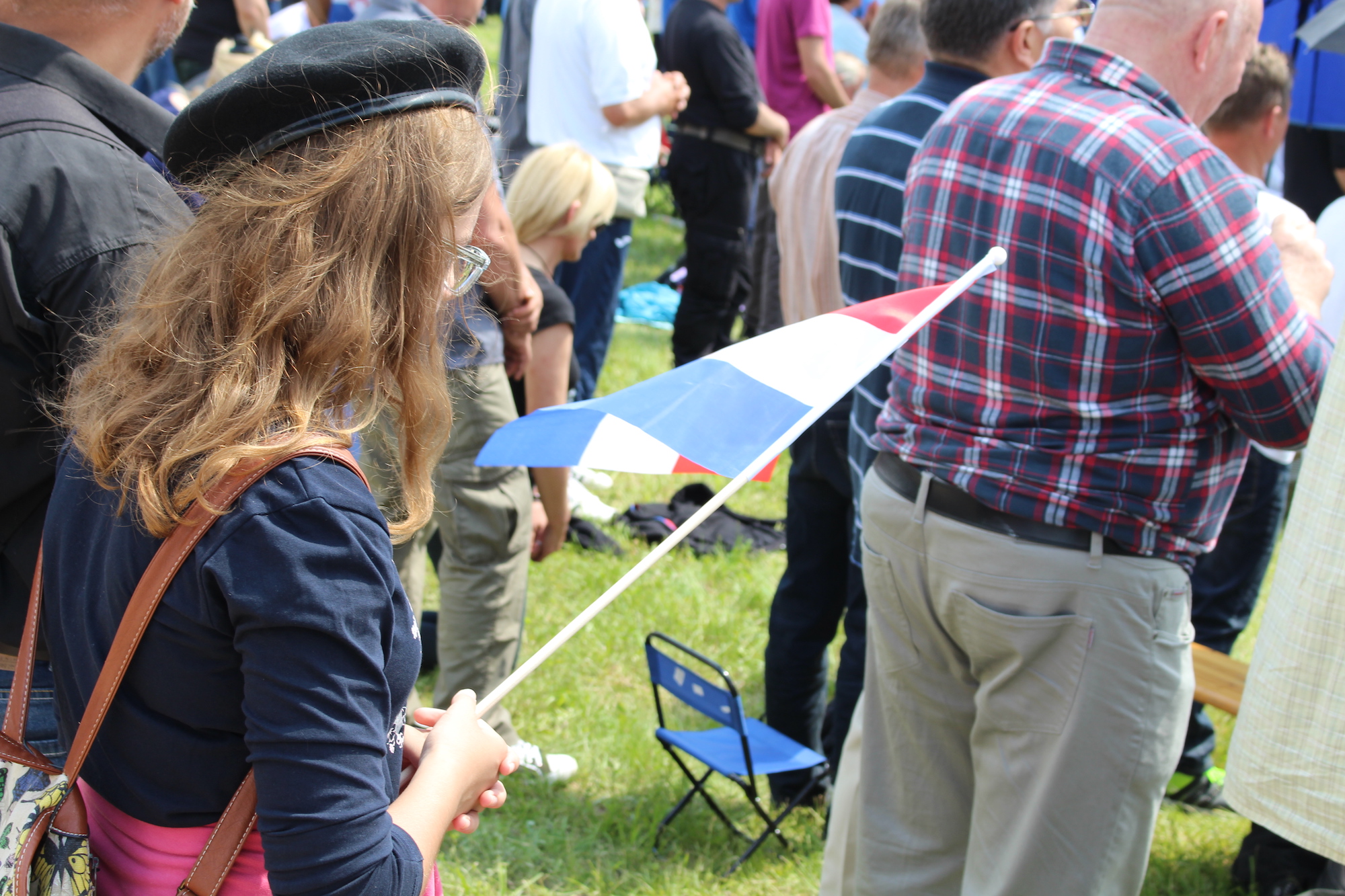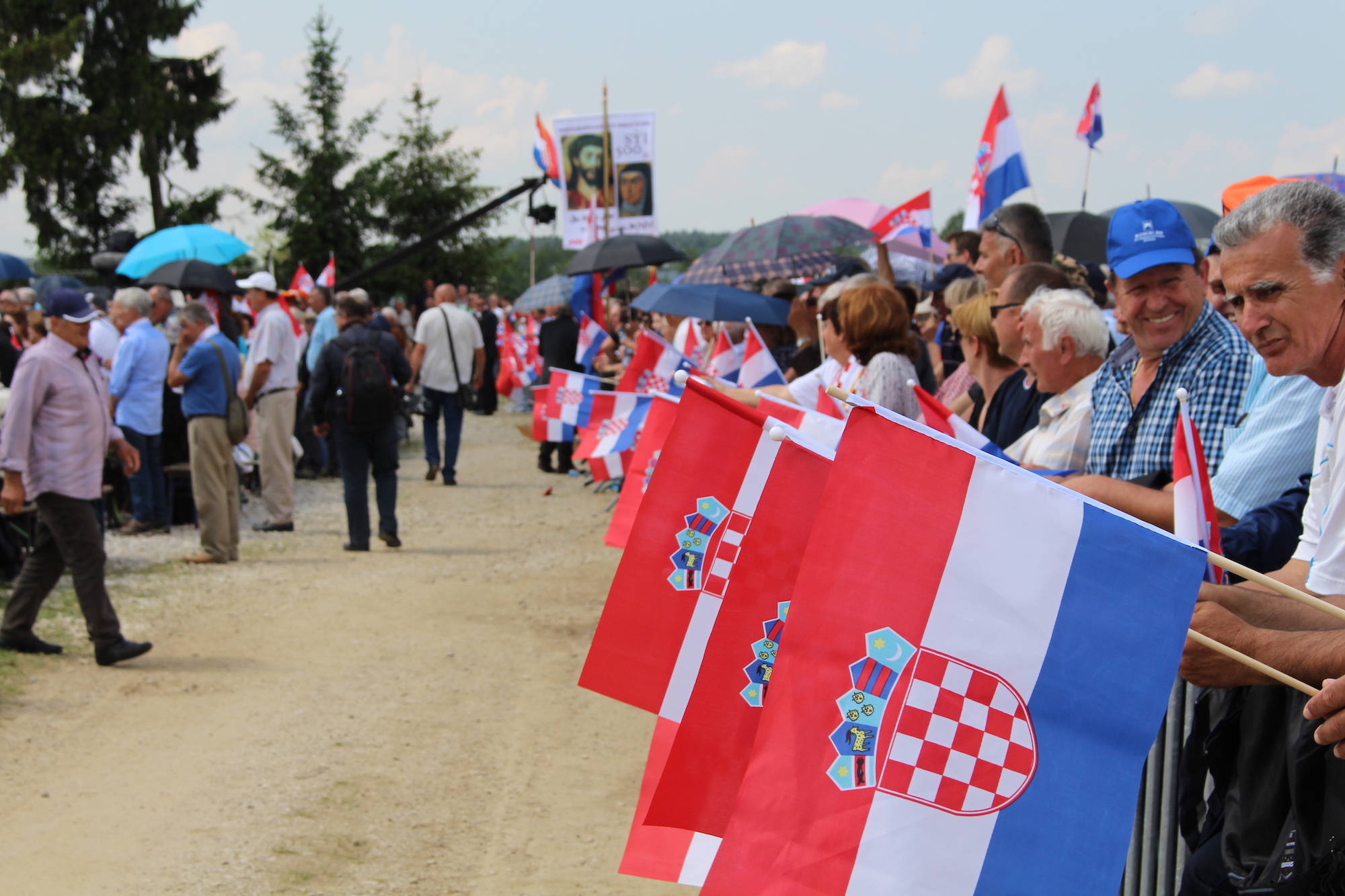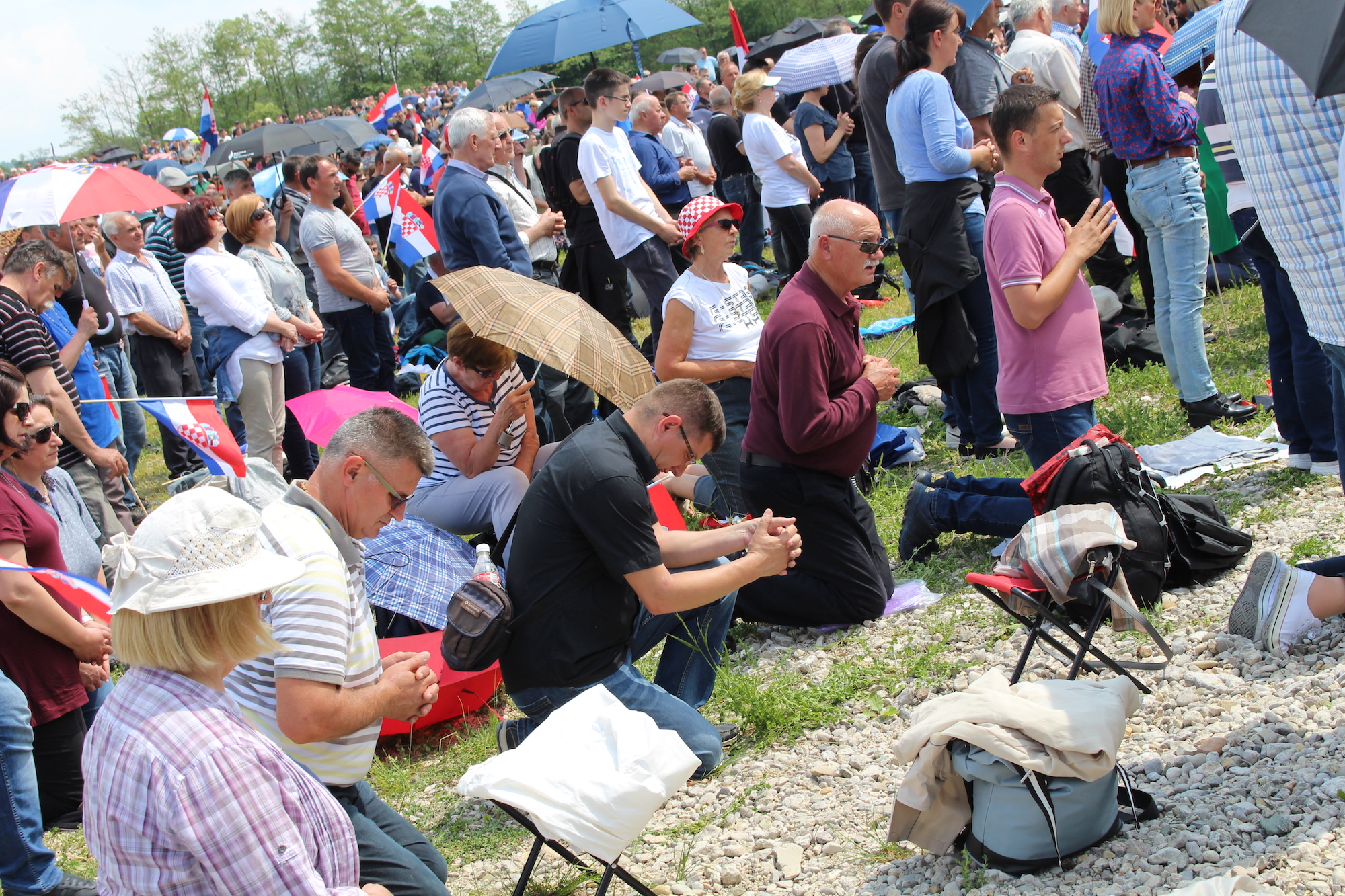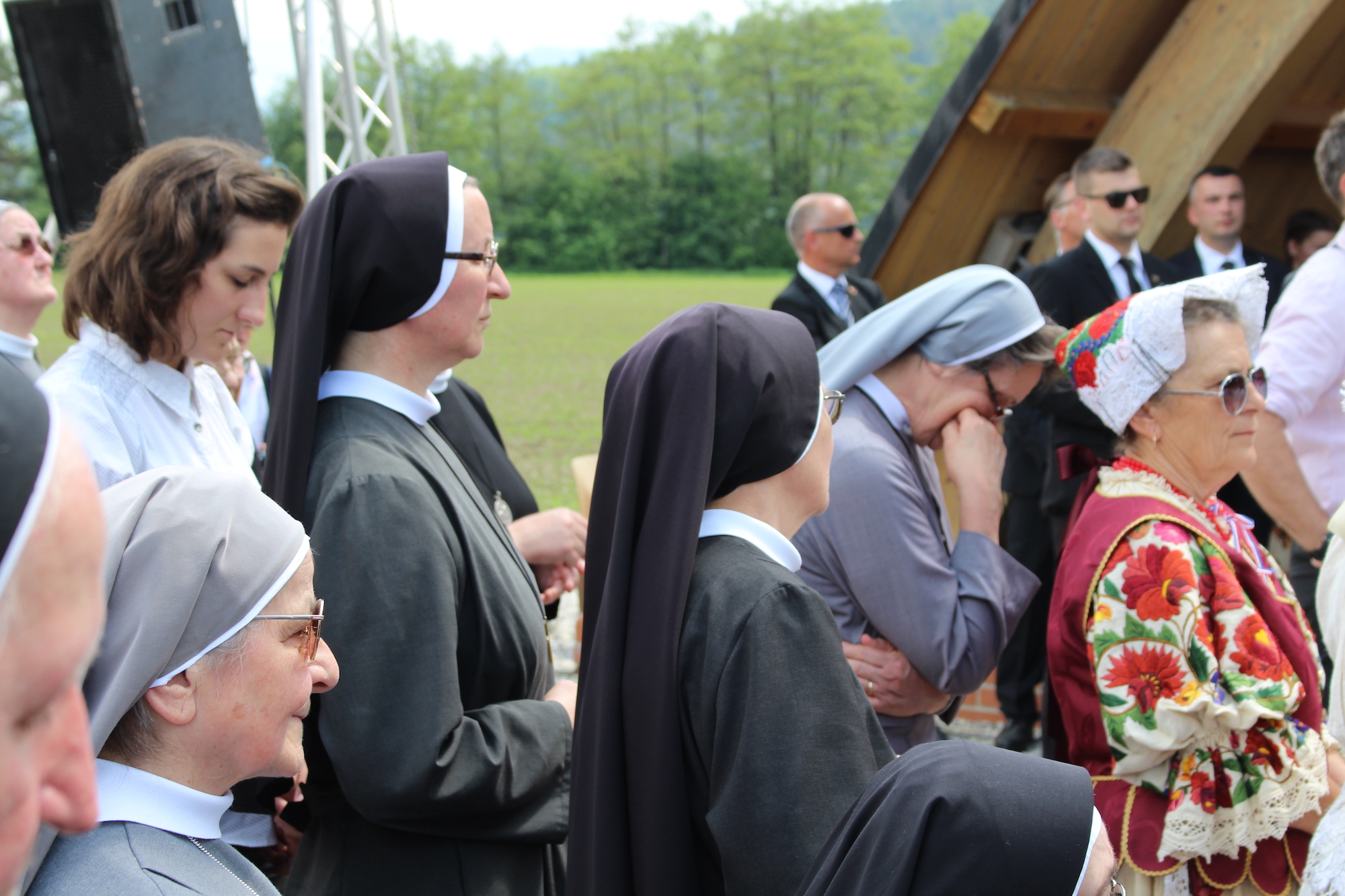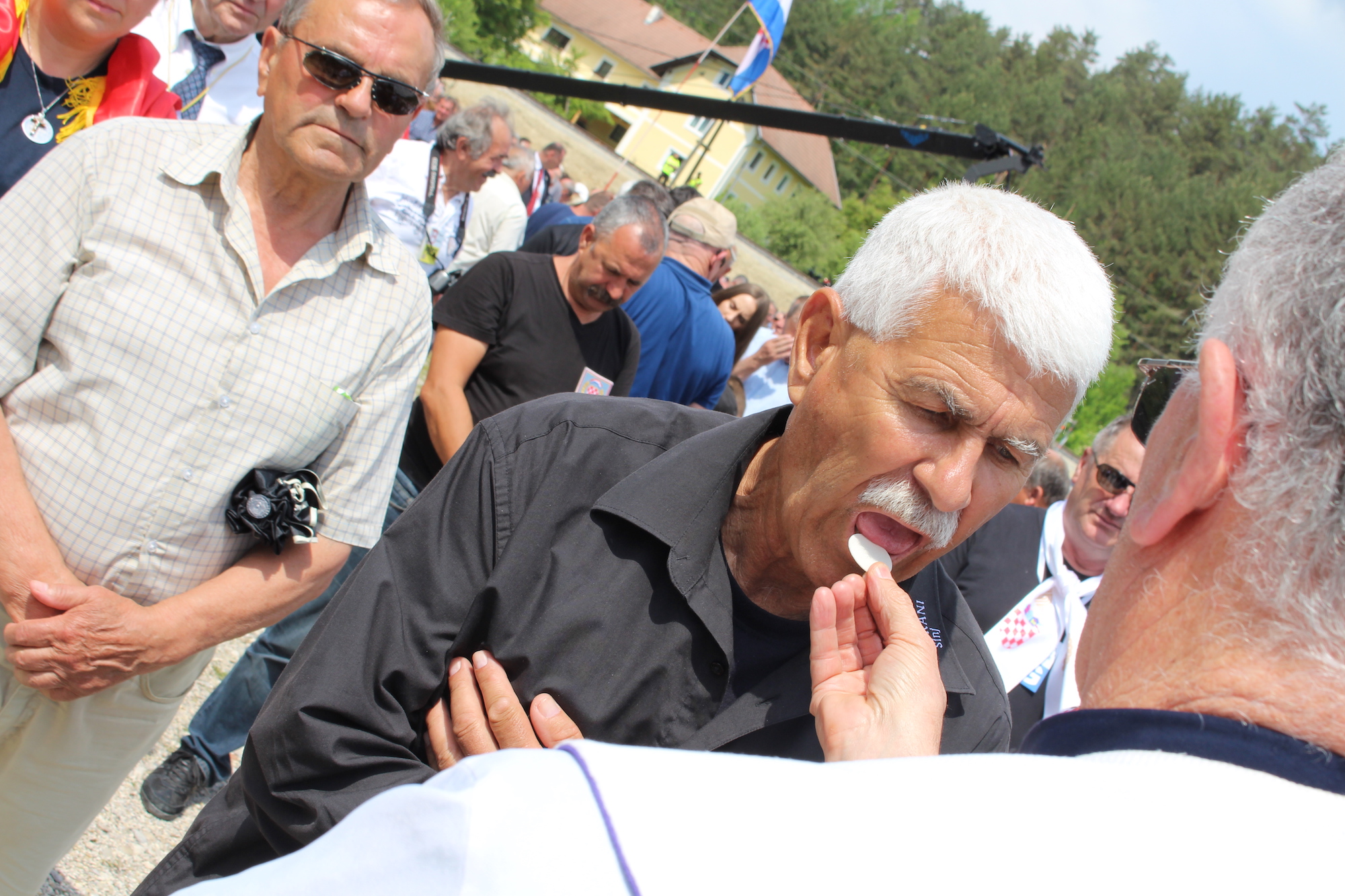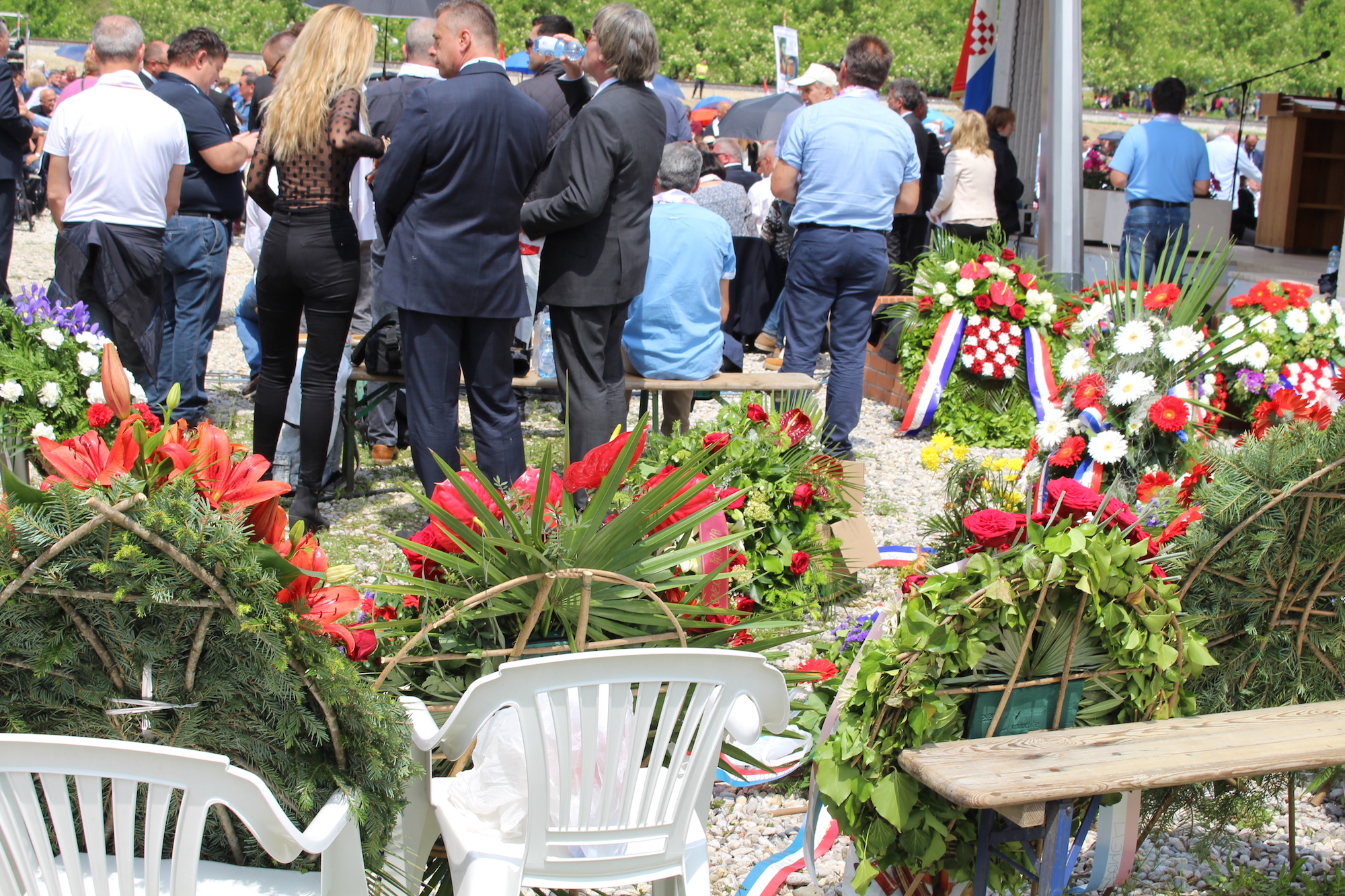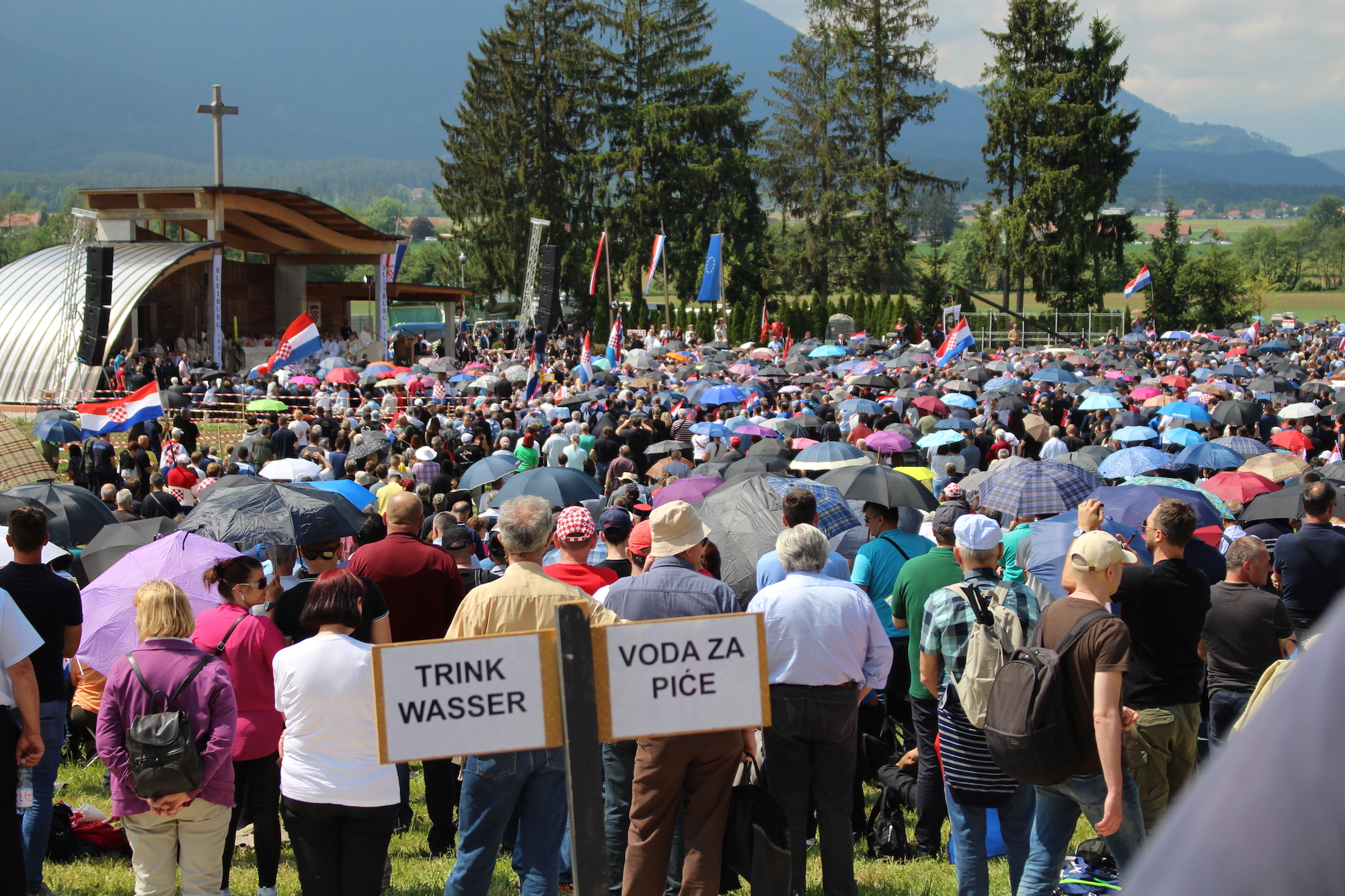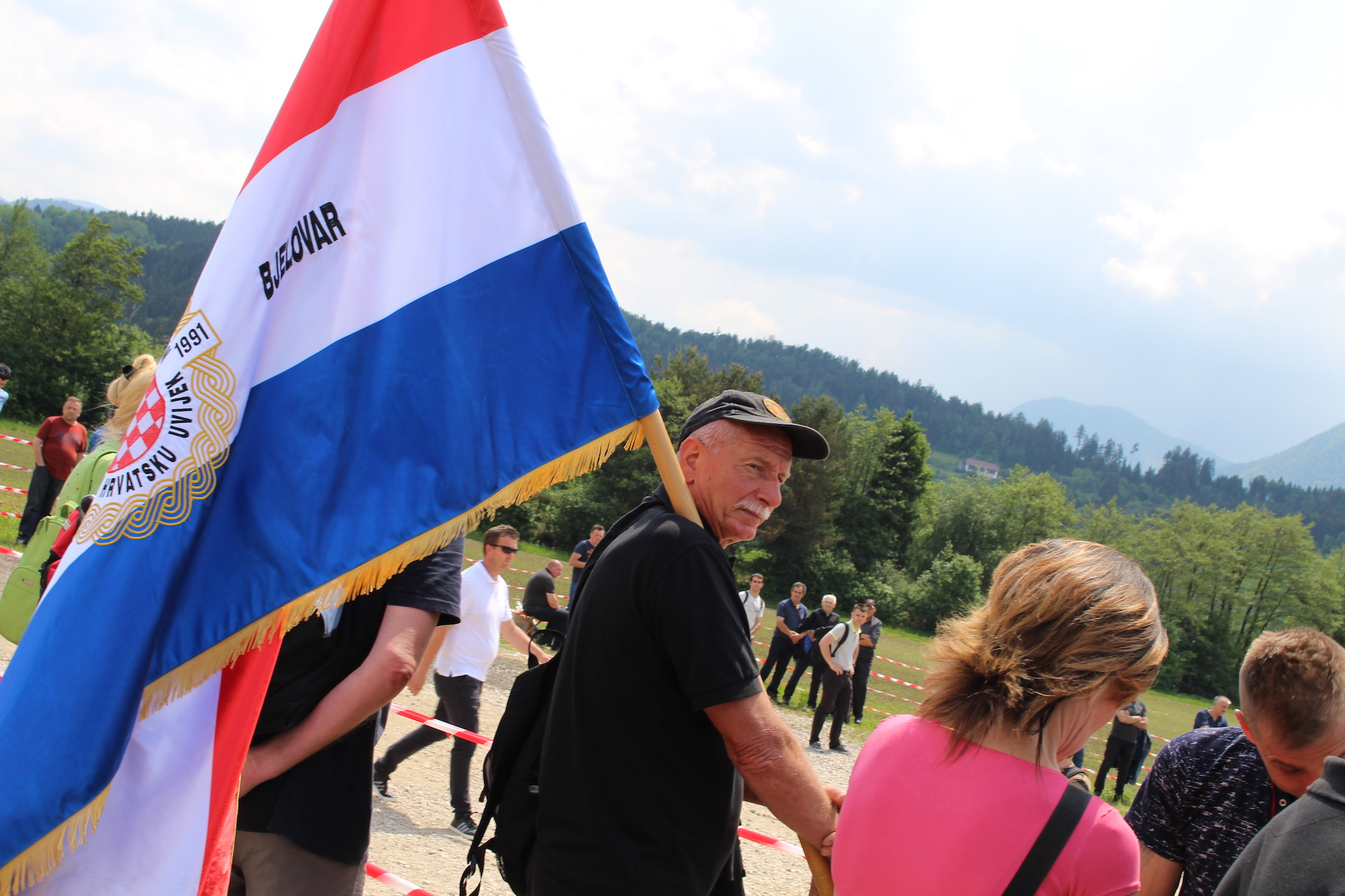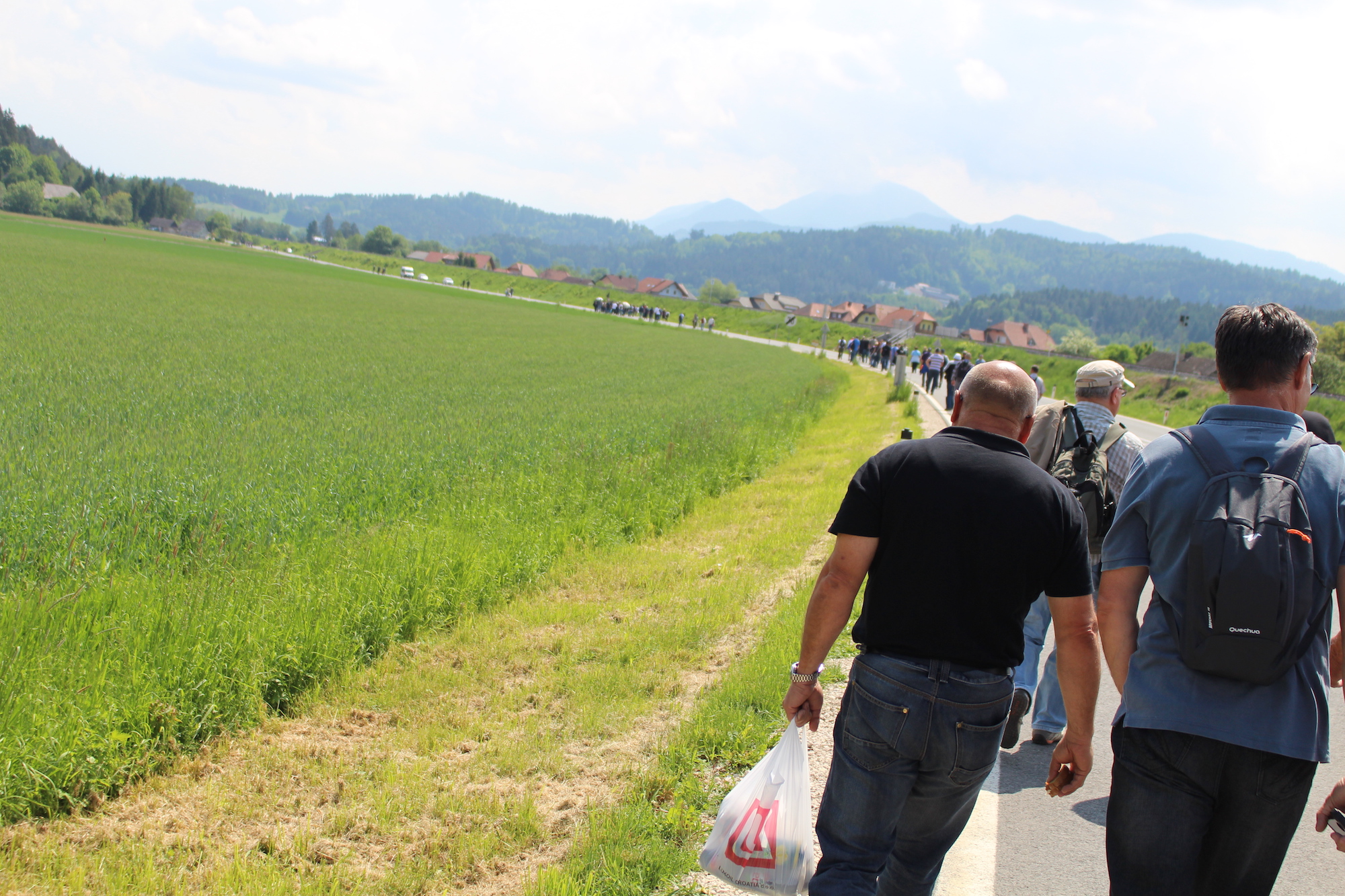 see source